Lex Tunes is my personal music project that I've been working on since 2017– it's one of those one-person record label sort of things. More than anything my aliases are a tool to determine what genre an album is and what to expect.I make all of my music using Auxy pro.Music is a side hobby I don't take as seriously as some others, but any songs I release on my bandcamp are songs I feel happy enough with to show everyone who's willing to listen.So, hope you enjoy!
This guide is temporary while I redo the aliases' pages!Alias 01 - Lex - Space Fennec, female, produces rave/hardcore/happy hardcore.
Alias 02 - axela - Kitsune, female, produces genreless "vent music".
Alias 03 - Ice Sickle - Kamaitachi weasel, male, produces more "serious toned" hardstyle, gabber and speed dance.
Alias 04 - Zennie - maneki neko, male, makes "electro-acoustic" orchestral music. Formerly known as Zeneko.
Alias 05 - Casualle - chihuahua, female, makes raggacore and breakcore.
Alias 06 - L00 - inter-dimensional alien cat, female, makes oversaturated trappy hardcore with some amount of distortion.
Alias 07 - Feedback.exe - bat eared fox/cardigan welsh corgi/sentient computer virus, female, mainly makes juke— sometimes makes "chaotic breakbeat".
Alias 08 - Ribonucleic Offense Berator/Rob - plant mainecoon cat, agender (goes by male pronouns), makes speedcore and shitcore, seldom with a serious tone.
Alias 09 - GAMMA RAY BURST - kangaroo/deer resembling long bodied alien, male, makes oldschool gabber music with emphasis on the oldschool.
Alias 10 - Coconut Hemluck - toy poodle, female, makes plunderphonics/mashups. it isn't super often I get inspiration to make music under her name.
Alias 11 - YOTTABITE - red panda, female, makes reggaeton/speed dance hybrid music. less serious tone than ice sickle.
Alias 12 - wixie - candle ghost cabbit, female, makes breakbeat with some progressive house elements.
Alias 13 - Twinkle Fatigue - phantom Siamese cat, female, makes DnB.
Alias 14 - Lady Onion - hisuian zoroark, female, makes oversaturated loud sample based music. all about fair use babeyOthers of note:
Bellatrix - female, westie. the drywall-eating manager of Lex Tunes. literally lives in Lex's closet.
Cain - male, cat. Casualle and L00's boyfriend who was abducted by aliens before and is sort of paranoid. Very likely to appear on the cover of L00's next album with her.
Angel$park - female, sparkledog. a dimension hopping scientist who Rob really likes to torment for some odd reason. Appears on the cover of "RNA".
Lex is me. She was made to represent me in every way; that's what a fursona is after all!Storywise though; the situation's quite different. Lex is an alien who looks strikingly like a twintailed fennec. She got bored of her life and decided to come to earth, where she now resides.
In honest truth, Lex is more representative of my online persona than anything. She's me, who I want to be, and more, and a very personal character to me.
She produces a mixed bag of genres from happy hardcore to rave/dance.
Discography:
- The Old Stuff (2018)
- ROYGBIV (2018)
- my ears are bigger than ur walnut brain (2020)
- Out of This World! (2021)
- Hardcore For The Holidays (2022)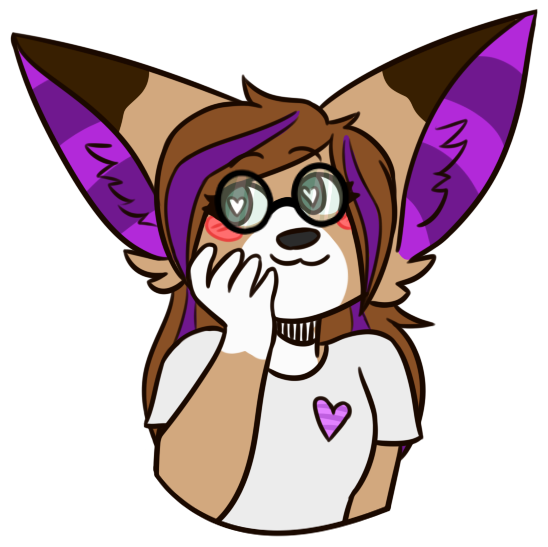 drawn by dillpickle9559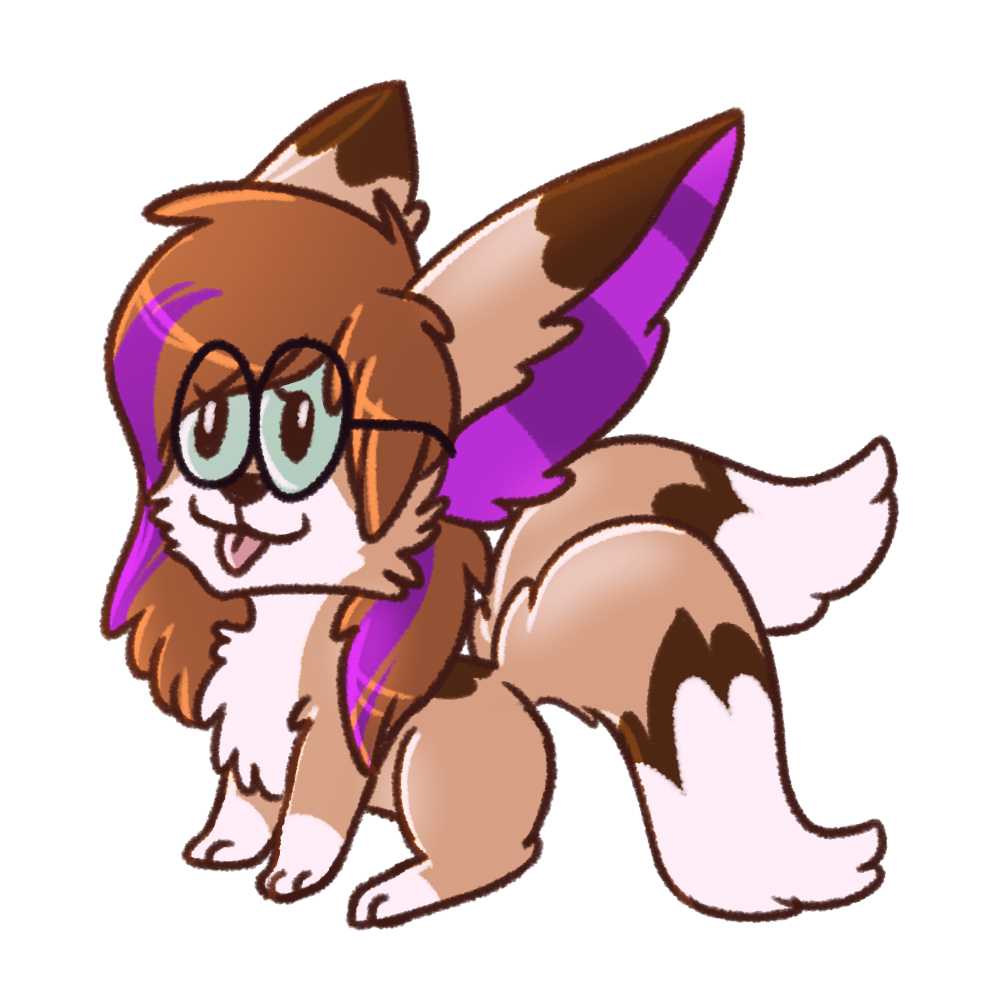 drawn by Cor-Puz
Coconut Hemluck is based on my late toy poodle of the same name who I miss so much, so I made her into a silly character who produces good-time Truxton/Girl Talk style plunderphonics mashups.
Coconut also dabbles in the "dariacore"/hyperflip genre from time to time.
It's sort of rare I get in the mood to make music under her name, but the songs I have made released under her name so far have slapped and I hope to make more!
Discography:
- Plunderpoodlephonics EP (2021)
- Hemluck Style (Single) (2023)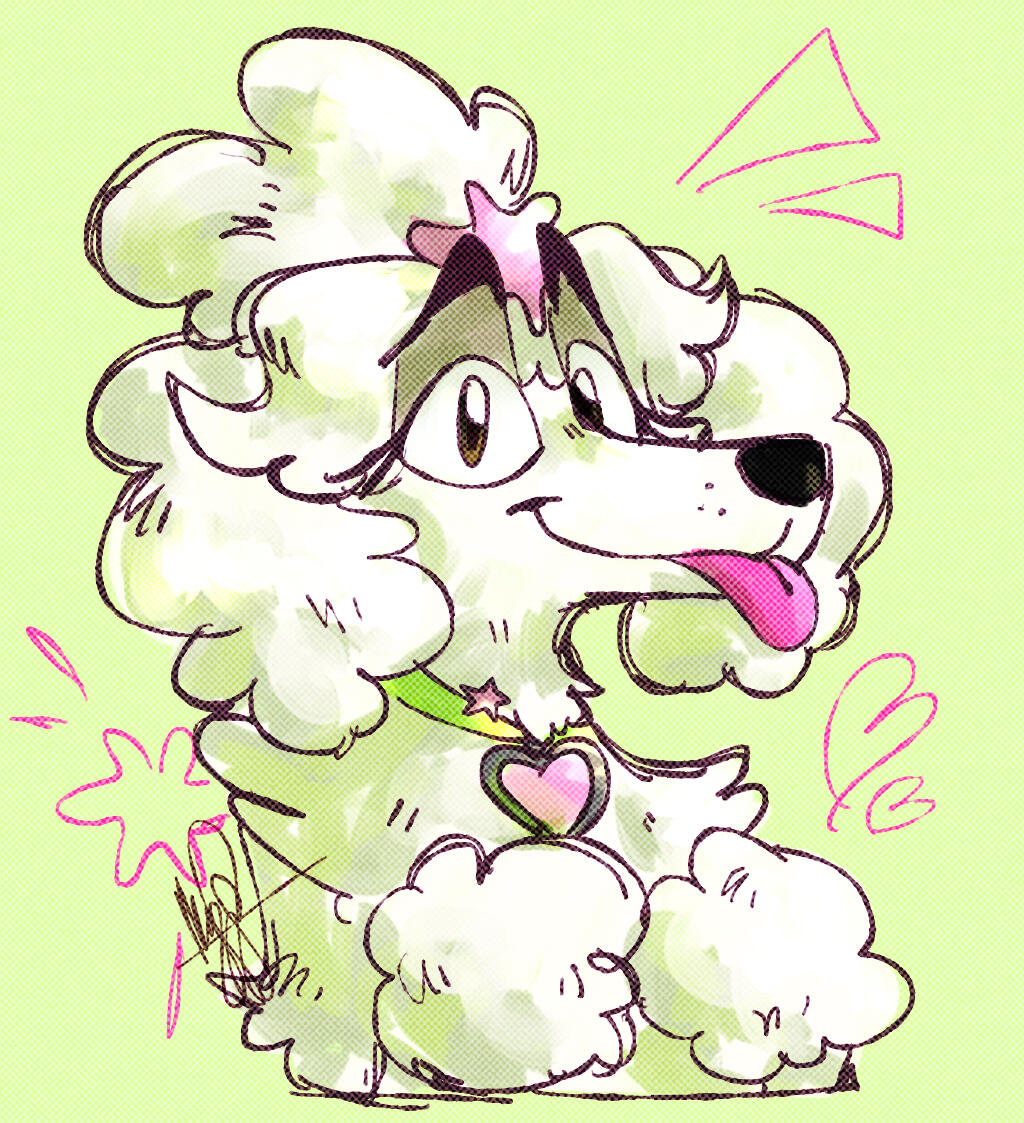 drawn by icecreampizzer
A sporadic entity with an excitable personality; Rob is a plant cat of little words. He can usually be seen staring into the distance. He possesses a few odd qualities along with that; due to his skeletal structure being composed entirely of roots, he can contort his body in odd ways, and his pupils can change shape.Rob's music relies heavily on sampling and crudely splicing different songs together. When listening to its music, one can clearly tell which sample packs it used and the musicians it was inspired by. It is a being of little originality, but it is happy that way.Rob can traverse dimensions too, and produces speedcore, shitcore, mashcore and gabber.
Discography:
- Box Cat??? (2020)
- RNA (2021)
- Brainscramble Trash Tuesday EP (2023)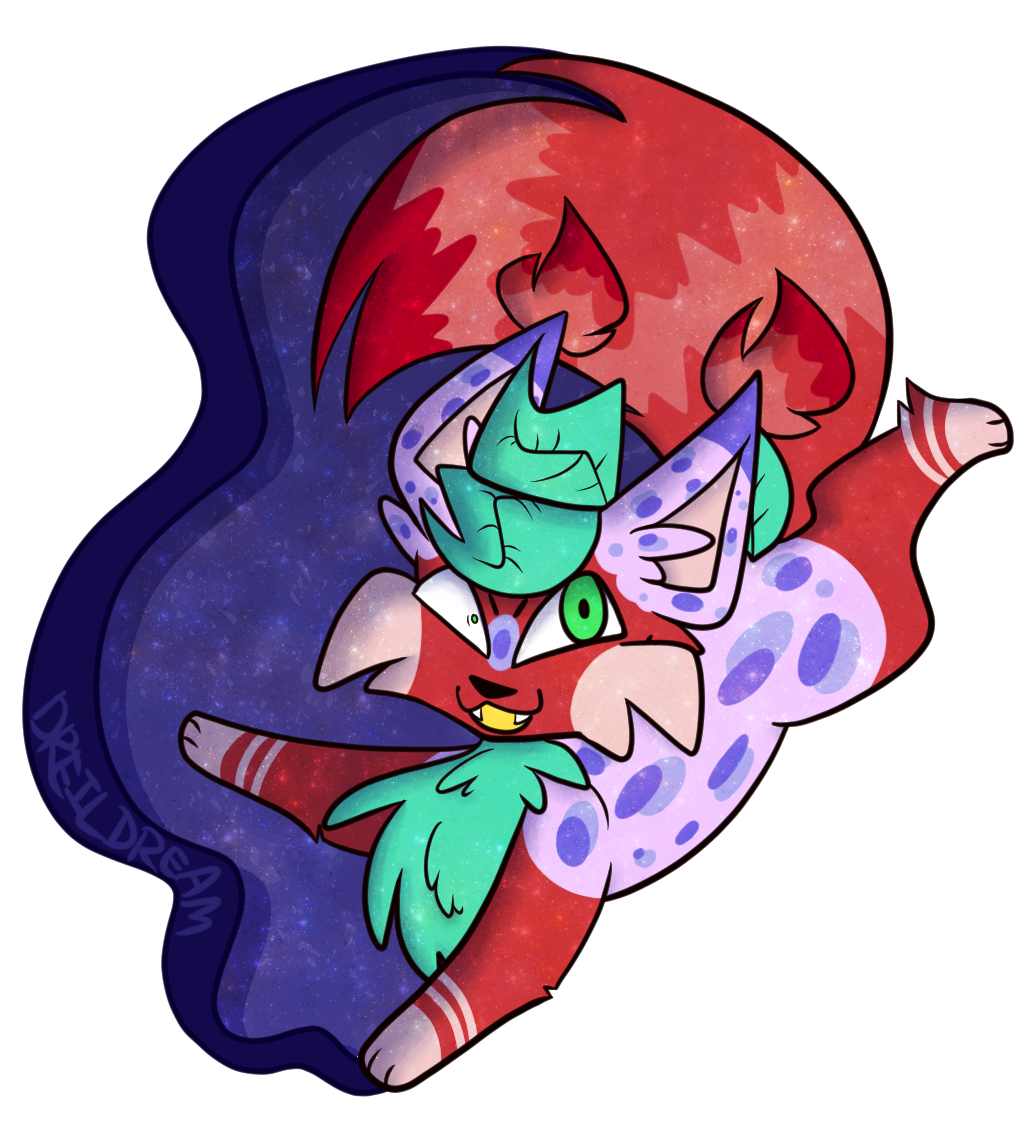 drawn by DreilDream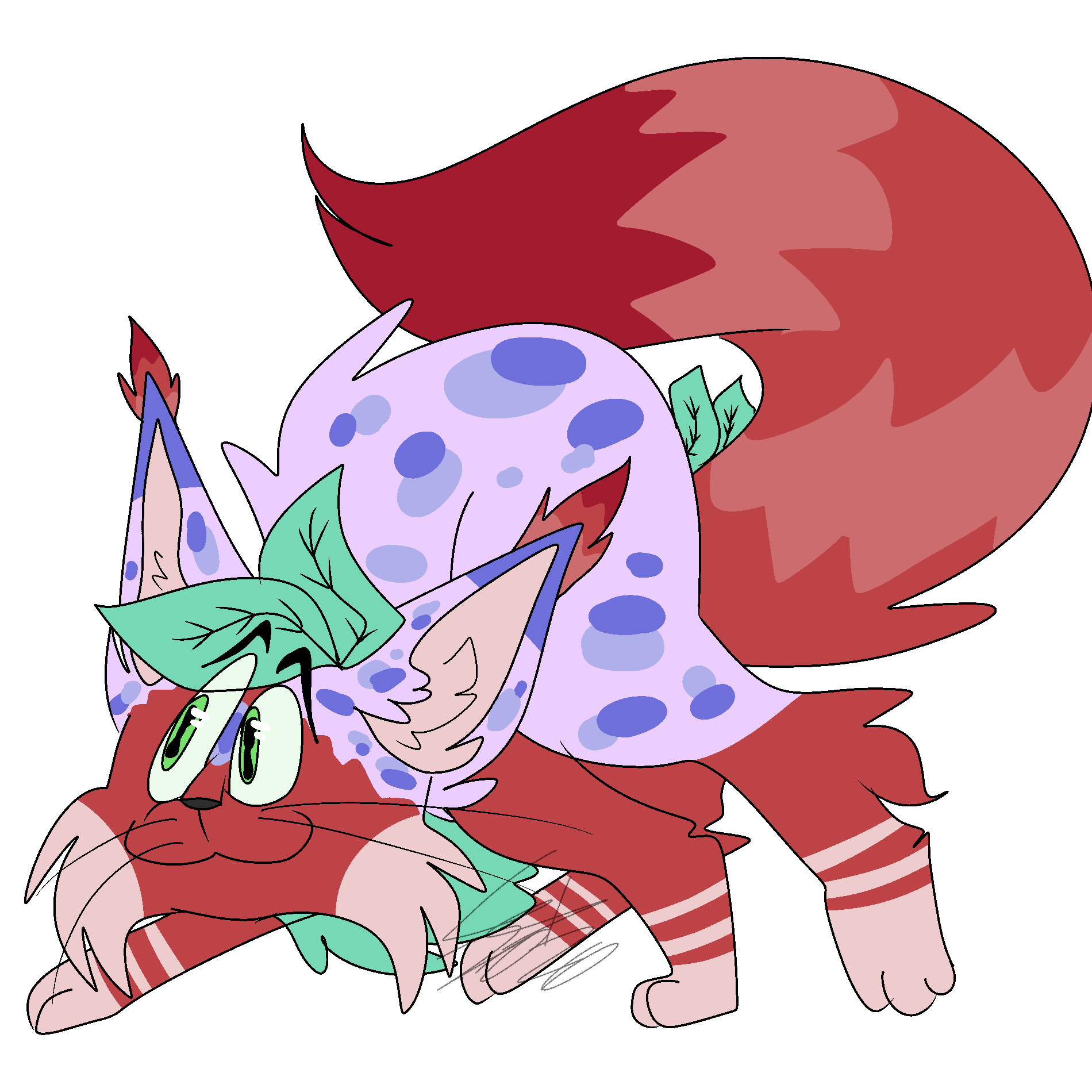 drawn by me (Lex)
drawn by me
T W I N K L E
F A T I G U E
Gender: female
Pronouns: she/they/it
Age: 19 or 20
Species: Siamese Cat
Likes: sleeping, fruit, scary stories, sushi, being cryptic
Dislikes: allergies, being woken up
Genre: Drum and Bass/Drumstep
Debut: 2020
———Twinkle is a mysterious character. She's usually napping and is constantly fatigued, hence her last name.Rumor has it that she isn't actually alive, and is some kind of wraith. Which is why she rarely shows herself to others. Only Lex and Axela have seen her.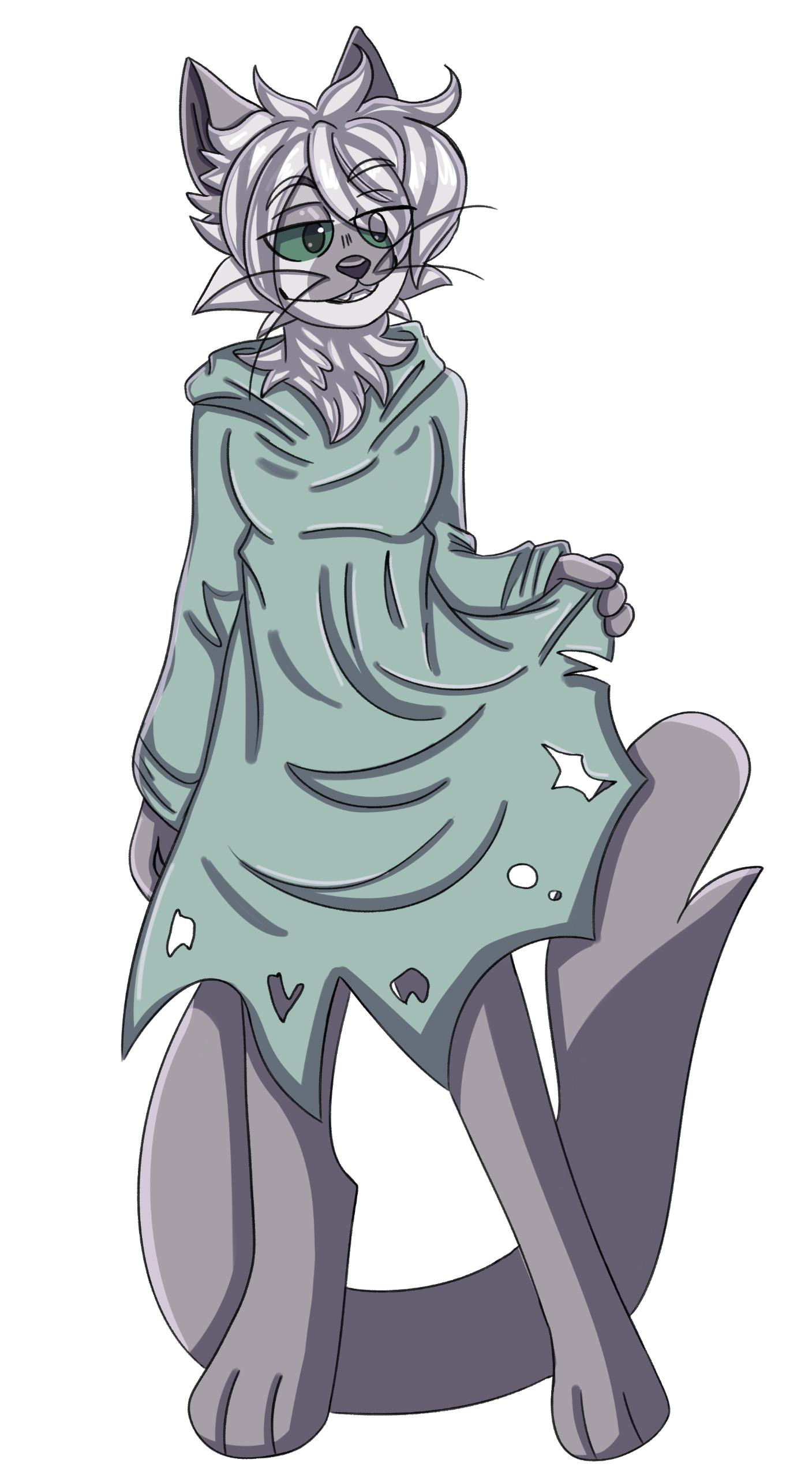 drawn by lowlymeatball
R E F S H E E T
drawn by me. age is outdated!
D I S C O G R A P H Y
• Supply & Demand (2020)
F E A T U R E D T R A C K S